Message from Our President
If you have any questions about packaging technology or would like to discuss your requirements regardless of where you are in the design cycle or procurement phase, please click on the link above.
Message from Our President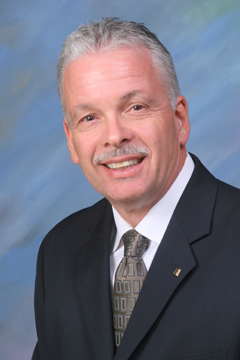 Welcome to Kyocera's Semiconductor Components Group website. Here you'll discover that Kyocera has been providing world-class packaging solutions as the premier North American supplier for dual-use and high reliability applications for more than 40 years. We offer state-of-the-art manufacturing and assembly services, and our new flip chip Class 10,000 clean room is one of the nation's first QML-certified flip chip assembly provider. We also offer lead-free assembly services, class 1,000 assembly and class 100 assembly and of course, adhere to ISO 9001 and ISO 14001. Don't sweat the small stuff. We are capable of providing electrical, thermal and mechanical simulations as part of our overall ability to take your schematic, design your package, manufacture your package and assemble your device to your package. Basically we have the human IP, technology and capacity to provide a complete solution for most of your advanced packaging requirements. We also have our own lower-cost manufacturing plant in Tijuana Mexico, only 35 miles from our San Diego plant. As we like to say, "What we like to do next is what people tell us we can never do."