News
KYOCERA Releases Liquid-Crystal Displays with LED Backlighting
VANCOUVER, WA -- October 4, 2006 -- Kyocera Industrial Ceramics Corporation announced that global parent Kyocera Corporation has released a new line of liquid-crystal displays (LCDs) that feature a unique light-emitting diode (LED) backlighting system instead of conventional cold-cathode fluorescent lamps (CCFLs). The new LCD products, which Kyocera is now shipping, are designed to meet a wide range of industrial display applications, including manufacturing controls, test and measurement equipment, and medical systems. The new products are available in STN, CSTN, and TFT models, introduced initially in 4.7" and 5.7" diagonal modules. Introduction of 3.5", 6.2", 7.5", 8.9", and 10.4" modules will follow. Kyocera expects to be shipping 30,000 units per month by March 2007.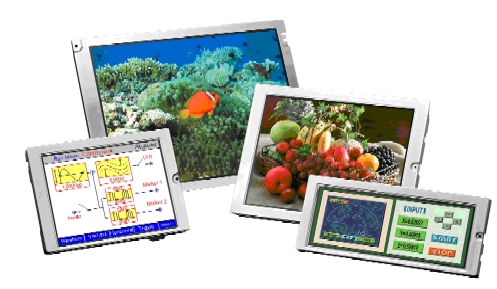 Benefits
1. Lead and mercury free for optimum environmental friendliness.
2. 3/5/12Vdc operation and reduced or eliminated EMI (requires no inverter).
3. Higher reliability via improved shock and vibration resistance (no glass tube).
4. Faster start-up in low temperature environments.
5. Luminance control via current control to further reduce power consumption and extend battery life.
For additional information on these or other Kyocera Liquid Crystal Display products, please contact:
Kyocera Industrial Ceramics Corporation
LC Division
5713 E. Fourth Plain Blvd.
Vancouver, WA 98661
PH: 800-826-0527
email: joe.maurer@kyocera.com
URL: https://americas.kyocera.com/kicc/lcd
About Kyocera
Kyocera Industrial Ceramics Corporation is headquartered in Vancouver, WA. The company manufactures advanced ceramic components and CERATIP cutting tools, and markets LCDs, thermal printheads, ultra high vacuum metallized assemblies and industrial lenses. It is a wholly-owned subsidiary of Kyocera International, Inc. of San Diego, the North American holding company for Kyocera Corporation.
Kyoto, Japan-based Kyocera Corporation (NYSE: KYO, http://www.kyocera.com), the group's global parent, employs approximately 61,500 people worldwide and recorded consolidated sales of US$10 billion during the year ended March 31, 2006.

Top of page