News
KYOCERA PV Modules Power 13.8-Megawatt Solar Electric Plant in Salamanca, Spain
Milestone facility among world's largest; will provide electricity for about 5,000 households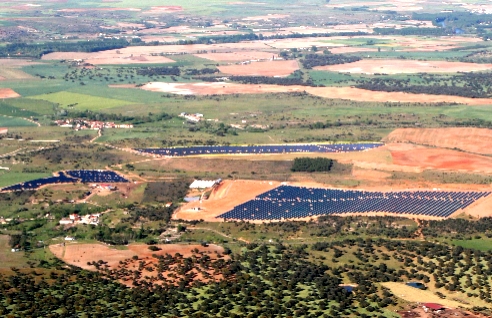 KYOTO, JAPAN – September 12, 2007 -- Kyocera Corporation (President: Makoto Kawamura) today announced its role as the sole supplier of photovoltaic ("PV") modules for a super-large-scale solar electric generating system in Salamanca, Spain, that will meet the needs of about 5,000 private households. The facility, known as Planta Solar de Salamanca, incorporates about 70,000 Kyocera PV modules in three separate arrays on a 36-hectare (89-acre) site. Its peak rated output of 13.8 megawatts makes it the largest PV system ever created using Kyocera PV modules exclusively, and one of the largest PV systems in the world.
"As a leading manufacturer of PV modules, Kyocera will continue to refine its technologies and supply highly reliable solar energy products worldwide," said Tatsumi Maeda, General Manager of Kyocera Corporation's Solar Energy Group. "We believe that clean, renewable solar electricity can help preserve our fragile environment and make a significant contribution to society's energy needs."
An inauguration ceremony will be held to celebrate the system's commencement of service on Tuesday, September 18, 2007, at the facility grounds about 12 miles northwest of downtown Salamanca. Guests will include regional ministers and representatives of both Kyocera and Madrid-based Avanzalia Solar, the project leader and initiator.
Planta Solar de Salamanca is distinguished from most other solar electric power plants not only by scale, but also by basic design. Solar PV systems have traditionally been deployed for "distributed" power generation, in which individual homeowners or business owners install their own systems on their own rooftops or immediate grounds. In contrast, Planta Solar de Salamanca was designed as a "central" generating facility to serve a large number of remote users, following the model of more traditional commercial power plants. This design is made economically feasible by a "feed-in" tariff recently adopted in Spain and other European nations, in which electric power companies purchase electricity from system owners at above-market rates.
Kyocera expects strong global demand for solar energy products, and recently secured silicon supply agreements to permit a significant expansion in its business. The company operates solar module manufacturing centers in Japan, China, the Czech Republic and Mexico, and plans to have capacity to produce 500 megawatts of PV modules per year by March 2011.
About Kyocera
Kyocera Corporation (NYSE: KYO / http://www.kyocera.com), the parent and global headquarters of the Kyocera Group, was founded in 1959 as a producer of advanced ceramics. By combining these engineered materials with metals and plastics, and integrating them with other technologies, Kyocera Corporation has become a leading supplier of solar energy systems, telecommunications equipment, semiconductor packages, electronic components, laser printers, copiers and industrial ceramics. During the year ended March 31, 2007, the company's net sales totaled 1.28 trillion yen (approximately $10.8 billion). The company maintains local subsidiaries to serve solar product customers in Europe (Kyocera Fineceramics, GmbH, http://www.kyocerasolar.eu ), the U.S. (Kyocera Solar, Inc., http://www.kyocerasolar.com ) and other regional markets.
About Avanzalia Solar, S.L.
Avanzalia Solar, S.L.(www.avanzalia.es )(President: Dr. Carlos Galdon), headquartered in Madrid, Spain, is a company specializing in PV projects. Founded in 2004, Avanzalia offers innovative turnkey projects for PV systems ranging from documentation, planning and design to installation and maintenance.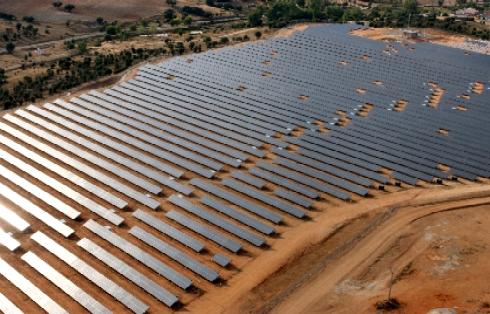 Top of page