News
KYOCERA Wireless Makes Strategic Jump Into GSM Handset Market
Four new GSM handsets bolster CDMA-focused portfolio, are initially targeted at Latin America region
Las Vegas, NV -- (April 1, 2008) -- Kyocera Wireless Corp. (KWC), a leading global manufacturer of wireless phones and devices, today announced its entry into the GSM handset market with four new GSM handsets. The new phones will launch initially in Latin America, where a number of CDMA service providers recently switched to GSM networks. Combined with its extensive CDMA expertise, Kyocera's addition of GSM to its technology portfolio also positions the company to address the rapidly growing WCDMA market. The announcement coincides with today's finalization of Kyocera acquiring Sanyo's mobile handset business, making Kyocera the world's sixth largest manufacturer of wireless phones.
"The addition of GSM is an important strategic step in our plans to grow Kyocera's position and brand in the global wireless industry," said Dave Carey, vice president and general manager of KWC's Consumer Products Group. "In the short term, diversifying our technology base will allow us to maintain working relationships with some very strong Latin American customers who have made the switch to GSM. Beyond that, it represents a huge long-term opportunity to grow our business by addressing the vast GSM and WCDMA markets around the world."
KWC's first four GSM handsets offer a variety of designs, feature sets and price points to suit the diverse needs of its customers: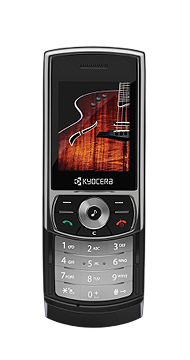 E4600
A multimedia powerhouse with a sleek sliding design, the E4600 incorporates an MP3 player, 2-megapixel camera with video record/playback, Bluetooth® wireless technology, expandable memory and a vibrant 2.2-inch display. It is quad-band (850/900/1800/1900 MHz) with up to eight hours of talk time and 500 hours of standby.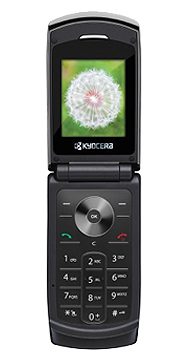 E3500
Also supporting MP3 and video record/playback, the E3500 features a stylish clamshell design with external music controls, dual color displays, a 1.3-megapixel camera, expandable memory and Bluetooth wireless technology. Like the E4600, it is quad-band and provides up to eight hours of talk time and 500 hours of standby.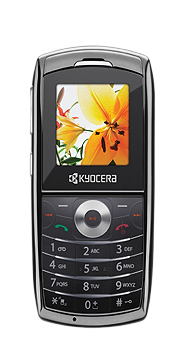 E2500
The E2500 is an ultra-slim candy bar-style phone with an MP3 player, 1.3-megapixel camera with video record/playback, Bluetooth wireless technology and expandable memory. It is quad-band and delivers up to 6 hours of talk time and 400 hours of standby.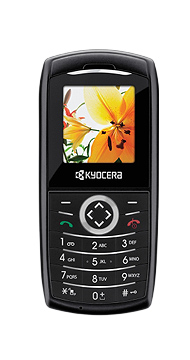 S1600
For the cost-conscious consumer most concerned with basic phone features, the S1600 is strikes an ideal balance between style and affordability. It is a thin candy bar-style phone with a VGA camera that supports SMS, MMS and WAP. It is dual-band (900/1800 or 850/1900 MHz) and supports downloadable ringtones and photos.



KWC has begun shipping to customers in Latin America. Retail launches will be announced on a carrier-by-carrier basis in the weeks and months ahead.
KWC is displaying its new GSM handsets, along with new CDMA models and several emerging-technology demonstrations at the CTIA Wireless 2008 trade show (booth #6007) this week in Las Vegas. Additional information is available at www.kyocera-wireless.com.
About Kyocera Wireless Corp.
Kyocera Wireless Corp. is a leading supplier of innovative, feature-rich wireless devices and accessories for customers worldwide. The company is a wholly owned subsidiary of Kyocera International Inc., which acquired QUALCOMM Incorporated's CDMA consumer wireless phone business in February 2000. Based in San Diego, Kyocera Wireless leverages Japan's history of creating advanced consumer technologies around humanism and respect for the environment and blending them with a Western entrepreneurialism and style, resulting in a unique design language and a natural, user-friendly interface. For more information, please visit www.kyocera-wireless.com.
Kyocera Corporation (NYSE: KYO), the parent and global headquarters of the Kyocera Group, was founded in 1959 as a producer of advanced ceramics. By combining these engineered materials with metals and plastics, and integrating them with other technologies, Kyocera has become a leading supplier of telecommunications equipment, semiconductor packages, electronic components, laser printers, copiers, solar energy systems and industrial ceramics. During the year ended March 31, 2007, Kyocera Corporation's consolidated net sales totaled approximately US$10.8 billion (JP¥1,283,897 million) with net income of approximately US$895 million (JP¥106,504 million).
Kyocera Wireless Corp. All rights reserved. Kyocera is a registered trademark of Kyocera Corporation. All other product or service names mentioned herein are the trademarks or service marks of their respective owners.
For more information, contact:
Kyocera Wireless Corp.
John Chier
phone: 1-858-882-3543
e-mail:
jchier@kyocera-wireless.com
LPI Communications
Melody Parrette/Leasa Ireland
phone: 858-361-9731/310-796-1936
e-mail:
melody@lpicommunications.com

Top of page