News
KYOCERA, SunCommon and Kendall Sustainable Infrastructure Introduce an Innovative Community Solar Array Program in Vermont
Program expands access to solar power for a wider audience
WATERBURY CENTER, VT – September 15, 2015 – Kyocera Solar, Inc. announced today a partnership for an innovative Community Solar Array (CSA) Program in Vermont that offers a new and cost-effective way to participate in solar. This unique program is a group effort coordinated by Kendall Sustainable Infrastructure (KSI), an impact investment firm and principal sponsor; Kyocera, a leading solar manufacturer providing solar panels and additional capital; and SunCommon, Vermont's largest residential solar company heading project development, EPC and ongoing support. Kyocera's solar panels and equipment installed on the ground within Vermont communities will allow consumers to take advantage of solar power without needing to install their own rooftop systems.
Solar programs have continued to gain momentum across the country but, currently, only 15 percent of households nationwide can host rooftop solar arrays because of owner occupancy rates, net-metering availability, financial limitations and rooftop viability. As a result, according to GTM Research's 2015 U.S. Solar Market Insight Report, "out of a total of over 100 million households in the U.S., more than 80 million are left out of the solar market today."
With the new CSA Program, landowners within an electrical service territory who have suitable open land can arrange to dedicate a portion of their property to generating clean energy. The CSA projects represent a new "cash crop," turning under-utilized land into revenue to help farmers and Vermont landowners stay on their land. One acre of solar panels generates enough electricity to power about 30 homes.
Participants then enroll to virtually purchase the power generated by a solar array within their service territories. There is no need to directly connect the array to participants' homes. Instead, solar power is fed into the grid, and participants purchase an amount of grid power equal to that generated by the arrays. The partnership expects to construct 50 CSAs, with nearly a dozen already online or expected to be operational by year-end, and the remainder in 2016.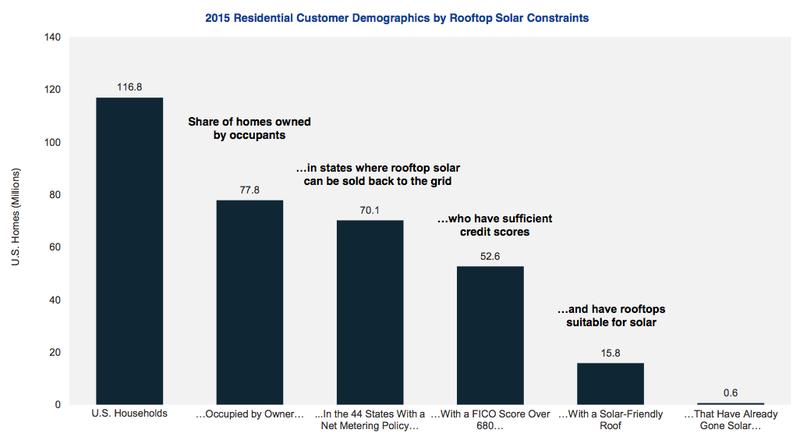 "This Community Solar Array Program offers a tremendous opportunity for Vermonters to benefit from solar energy even if their rooftops don't provide ideal conditions because of shade, pitch, trees, roof maintenance or ownership issues," said Hitoshi Atari, President of Kyocera Solar, Inc. "Community Solar has been attempted elsewhere with mixed results. With our partners, we're able to implement best practices to help this project succeed, including the integration of residential solar, flexible participation terms and deep community engagement to facilitate finding host sites and Community Solar participants."
"With this innovative Community Solar program, there's a solar solution for every Vermonter. Roof-top and ground-mounted arrays are great for lots of people. Others prefer the panels elsewhere and still more have homes that can't host an array," said SunCommon co-president Duane Peterson. "Through this innovative partnership created with the help of Vermont's supportive solar policies, we can offer Community Solar with no up-front purchase cost, which has been a pitfall for most consumers. CSA participants access solar credits without a big cash outlay or hosting panels at their homes. They simply sign up for the program for a monthly payment that's actually less than their former power bill. It turns out that doing the right thing while saving money is a popular offering," Peterson concluded.
"This pioneering program combines mature aspects of the power and solar industries with innovation, and is the right opportunity to put our impact investors' capital to work building clean energy," said John Chaimanis, Managing Director of Kendall Sustainable Infrastructure. "SunCommon has put together an excellent program in Vermont and is a detail-oriented community partner; combined with world-class solar power equipment, and sophisticated financing, our capital is making a direct impact both for Vermont ratepayers and the global climate. We're very proud of our partners, Kyocera and SunCommon."
Watch SunCommon's informative video about the CSA program here.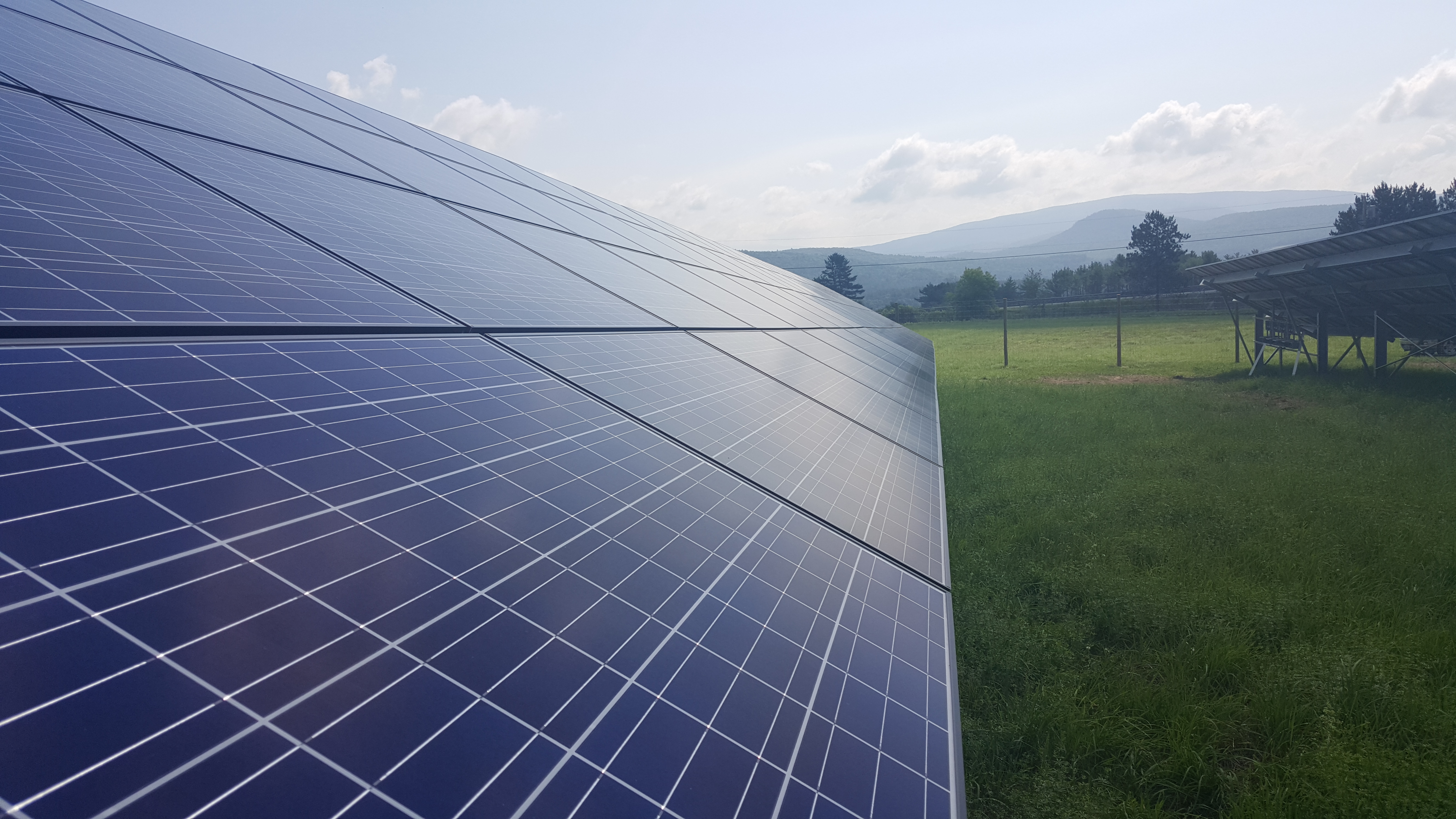 How This Community Solar Array Program Will Succeed
Kendall Sustainable Infrastructure has assembled an investment pool to fund approximately 50 projects in Vermont at an average size of 200kW each, for a total of 13MW. As of May 2015, there are 110 community solar projects nationwide. Vermont's CSA Program arrays will produce power equivalent to 20 percent of all previously installed community solar in the U.S as of 2014.
With over a million acres of cleared land, Vermont is easily able to host 50 acres of CSAs, yet siting these arrays is a science. SunCommon operates under a Good Neighbor Agreement -- engaging a proposed site's neighbors, town officials and community leaders in the planning process while locating plots that are mostly flat, unshaded, near power lines, apart from wetlands, and free of endangered species or environmental impact. Local citizens are given priority to become participants, so the CSA directly benefits the local community.
"As Vermont dairy farmers, it's very important for us to budget our expenses to remain a viable business," said Molly Magnan, CSA host. "Since milk prices are unpredictable, we were looking for ways to invest in our farm to maintain predictable expenditures. This is why we chose to host a Community Solar Array on our land. By hosting a CSA, not only have we secured predictable, constant electricity rates for our farm, but we've also developed a new form of the working landscape."
About KYOCERA
Kyocera is a world leader in solar photovoltaic modules and systems, with a 40-year history of innovation in solar technology and multiple world records in multicrystalline silicon cell efficiency. The company serves thousands of residential and industrial customers in both developed and developing regions, with more than 6 gigawatts of solar collection equipment installed since 1975. Kyocera Solar, Inc. is headquartered in Scottsdale, AZ, with regional sales affiliates in the Americas, and solar module manufacturing facilities operated by Kyocera Mexicana, S.A. de C.V. of Tijuana, Mexico.

Kyocera Corporation (NYSE:KYO)(TOKYO:6971), the parent and global headquarters of the Kyocera Group, was founded in 1959 as a producer of fine ceramics (also known as "advanced ceramics"). By combining these engineered materials with metals and integrating them with other technologies, Kyocera has become a leading supplier of solar power generating systems, mobile phones, printers, copiers, electronic components, semiconductor packages, cutting tools and industrial ceramics. During the year ended March 31, 2015, the company's net sales totaled 1.53 trillion yen (approx. $12.7 billion). Kyocera appears on the latest listing of the "Top 100 Global Innovators" by Thomson Reuters, and is ranked #552 on Forbes magazine's 2015 "Global 2000" listing of the world's largest publicly traded companies.

SunCommon is a Vermont Benefit Corporation founded on the belief that everyone deserves a healthy environment and a safer world – and that clean energy is where it starts. Energy from the sun can power our lives, heat our homes and fuel our cars. Our mission is to tear down the barriers to renewable energy. We do that by making it easy and affordable for all Vermonters to go solar. And it's working. There were 1500 solar systems built in our state during the decade before we launched. In less than four years, SunCommon has doubled that. Now the state's largest residential solar business, SunCommon is a Certified BCorp committed to the triple bottom line of people, planet and profit.

Kendall Sustainable Infrastructure, LLC is an investment firm affiliated with Kendall Investments and is focused on building, financing and owning sustainable infrastructure projects and renewable energy assets. The firm works closely with investors, developers, product suppliers and other parties to build world-class renewable energy facilities that have positive, long-term financial, social and environmental impacts.
# # #
Media Contact:
LPI Communications
Leasa Ireland
310.750.7082

Top of page