News
KYOCERA Introduces 6.2" LCD Display in 16:6 Format for Industrial and Medical Applications
Features Advanced Wide Viewing Technology for best optical performance
March 6, 2017 – Plymouth, MI – Kyocera, a world-leading electronic device manufacturer, today introduced a 6.2" LCD display with Advanced Wide View Technology for industrial and medical applications.
This 16:6 wide format TFT LCD screen allows designers the opportunity to maintain a compact design while displaying highly detailed content. Powered with Kyocera's Advanced Wide View II Technology, it can be mounted either horizontally or vertically and still provide a wide viewing angles and high contrast ratio.
The new 6.2" TFT-LCD (part number:TCG062HVLQAVNN-GN20) features 640 x 240 resolution, with outline dimensions of 173mm x 70mm x 6.7mm, and an active display area of 147.84mm x 55.44mm. It provides brightness of 500 cd/m2 with a contrast ratio of 500:1 and viewing angles of 160 degrees vertically and horizontally. It also features a low-voltage differential signaling (LVDS) interface, an operating temperature range of -20 to +70⁰C, and a storage temperature range of -30 to +80⁰C.
The built-in LED driver circuit incorporates a pulse-width modulation (PWM) dimming control for a broad LED backlight dimming range of 0.1% to 100%. Having the LED driver circuit built-in also helps to simplify the design process and reduce external component requirements. Kyocera's built-in LED driver ensures a more cost-effective solution.
"We are pleased to offer this wide-aspect-ratio, high-performance industrial and medical display product," said Cynthia Ferrell, Senior Divisional Vice President of Kyocera International, Inc.'s Display Division. "This display will be a perfect fit for a wide range of existing instrumentation."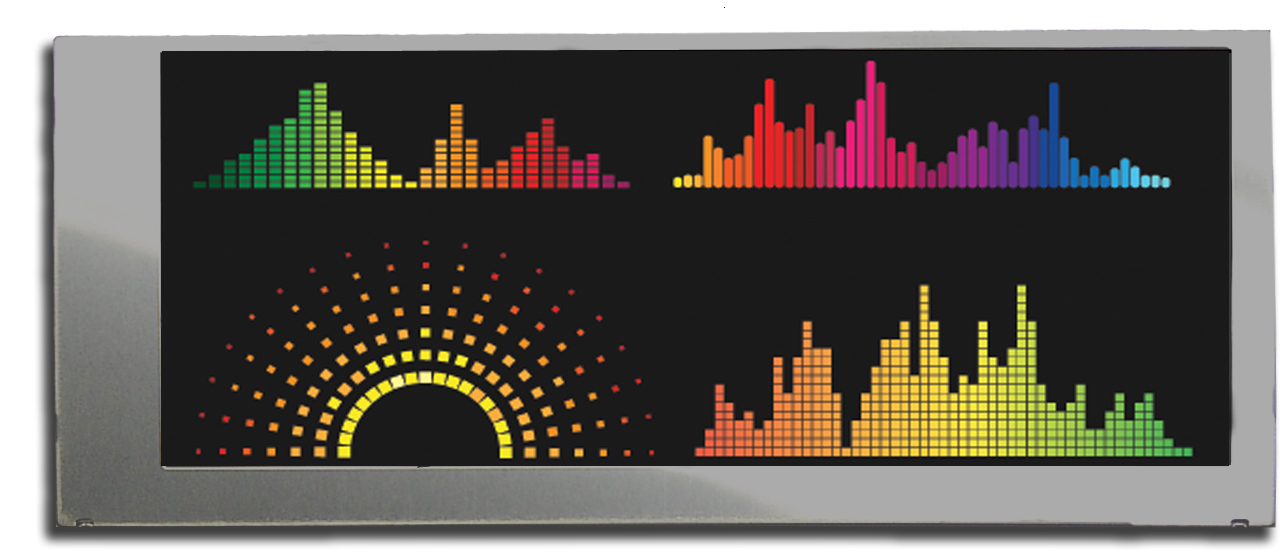 Kyocera's new 6.2" WQ VGA TFT-LCD facilitates compact form factors in industrial and medical equipment
Kyocera brings 40 years of experience in LCD technology innovation, making the company a preferred supplier of displays for industrial, automotive and medical use. The company's environmental commitment is reflected in the fact that all Kyocera TFT-LCDs are RoHS compliant to reduce or eliminate potentially hazardous substances.
The new 6.2" display is in volume production and ready to ship immediately. For more information, please visit www.kyocera-display.com, call +1-734-416-8500 or email displaysales@kyocera.com
About KYOCERA
Kyocera expanded its global LCD business in 2012 with the acquisition of Japan-based Optrex Corporation (now Kyocera Display Corporation) — a manufacturing, sales, marketing and R&D enterprise founded in 1976. Headquartered in San Diego, Calif., Kyocera International, Inc. serves as the sales, marketing and value-added assembly arm for these products in the Americas, with warehousing, distribution and assembly in Plymouth, MI, and regional LCD sales offices in Michigan, California, Georgia and Washington State.
Kyocera Corporation, the parent and global headquarters of the Kyocera Group, was founded in 1959 as a producer of fine (or "advanced") ceramics. By integrating these engineered materials with other technologies, Kyocera has become a leading supplier of LCDs, industrial ceramics, electronic components, semiconductor packages, cutting tools, solar power generating systems, printers, copiers and telecommunications equipment. During the year ended March 31, 2016, the company's net sales totaled 1.48 trillion yen (approx. USD13.1 billion). Kyocera appears on the latest listing of the "Top 100 Global Innovators" by Clarivate Analytics, and is ranked #531 on Forbes magazine's current "Global 2000" listing of the world's largest publicly traded companies.
###
Editorial Contact:
Jessica He, 734-416-8500, Jessica.He@Kyocera.com

Top of page